Electrifying Science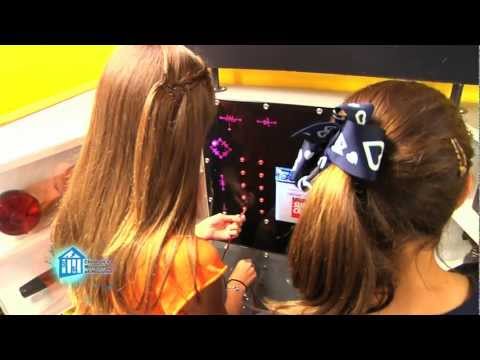 Electrifying Science
---

Now we take that exploration a little further and discuss two key properties of electricity – voltage and current. Electricity is composed of charge. So there are two properties to the charge that makes up electricity: the current, or how much charge is present, and voltage, or how much pressure there is on the charge to move. These two pieces together – the amount of charge and how much push there is for each charge, creates electrical power.

So, after a little discussion around that, we went back to the circuit and tested out different power sources and how changing them out affected the voltage and current using a voltmeter to measure voltage in volts and an ammeter to measure current in amps.

After an interesting discovery, one of my assistants asked a great question that will lead us to the topic of our next episode – series circuits.

A special thanks to our friends at Regions Bank for making O Wow Moments possible.