The Highs and Lows of Pressure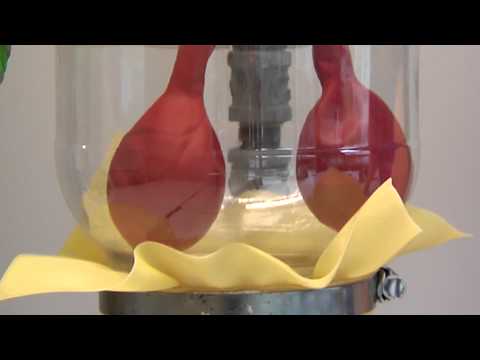 The Highs and Lows of Pressure
---

We all use straws on a regular basis to enjoy our drinks. But did you know that you don't actually suck on a straw? That's right folks – you don't suck on a straw – lower pressure does not pull on higher pressure. Suction is fiction in terms of physics.

Let me say it one more time to be clear: Nothing sucks! So what is happening? Well, the air is BLOWING. That's right – nothing sucks, it blows. I'll pause for the giggles to end.

Air always moves from areas of high pressure to low pressure – it blows. When drinking with straws like kids with juice boxes enjoying lunch at the Fresh Cafe at the Children's Museum of Houston, we create areas of low pressure in our mouths by expanding them. The outside air, in trying to equalize pressure, squeezes on the box and the liquid in the box gets pushed up the straw and into your mouth.

Special thanks to our friends at Region's Bank for making our O Wow Moments possible!