Singing Glasses and Sympathetic Resonance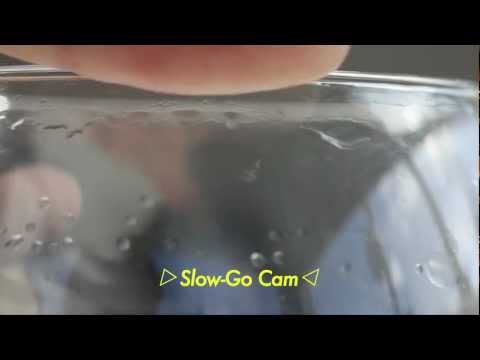 Singing Glasses and Sympathetic Resonance
---

In this episode, we're going to explore sympathetic resonance. But, before we can do that, we first need to explore the science of making glasses sing. It isn't that hard to do – get a wine glass (kids, make sure to get your parents' permission first before attempting this experiment; husbands – get your wives' permission). While crystal makes excellent sounds, it is more fragile than glass and more expensive. So, since glass will work fine, I'd recommend using glass over crystal.

Once you have a glass, fill it about halfway with water, wet your finger and rub it around the edge. It takes a little exploration with how much pressure to use, but you should eventually get a great tone coming from it. It occurs because your finger makes the glass vibrate by constantly pulling a little, slipping, then pulling again.

Once you have your tone, get a second glass and repeat, this time adjusting the amount of water until the tones are as close as possible to the same. Remember – the key is the TONE to be the same, not the water level.

Sympathetic resonance is where the sound waves generated by one glass travel through the air and interact with the second glass to make it vibrate as well because they are "tuned" to the same frequency, or tone. You can see these vibrations by placing a toothpick or a small piece of straw on top of the second glass then making the first sing. How far away can you get and still make the second glass vibrate?

Special thanks to our friends at Region's Bank for making our O Wow Moments possible!