Satisfying Slime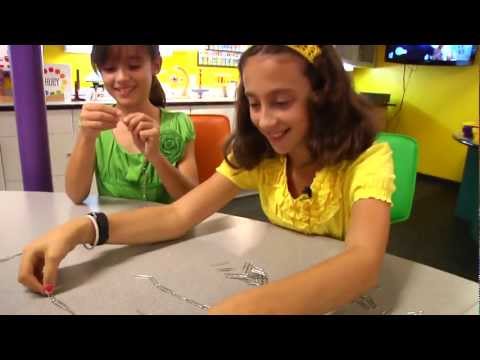 Satisfying Slime
---

So in prior O Wow Moment episodes from the Children's Museum of Houston like "A Slime by Any Other Name" and "Guar Gum Slime," I've provided recipes on how to make different types of slime. But not this time. This time I'm challenging YOU to create your own slime.

All the ingredients you need (glue, liquid laundry starch like Sta-Flo, and Borax like 20 Mule Team Team) can all be purchased in a trip to the grocery store. The key is proportions. When you mix a polymer like glue with binding compounds like Borax and/or liquid laundry starch, you form cross-link bonds. The more bonds there are, the thicker the slime. Keep that in mind as you mix your concoctions and you should get some pretty interesting results. Good luck!

Special thanks to our friends at Region's Bank for making our O Wow Moments possible!