Candy Chemistry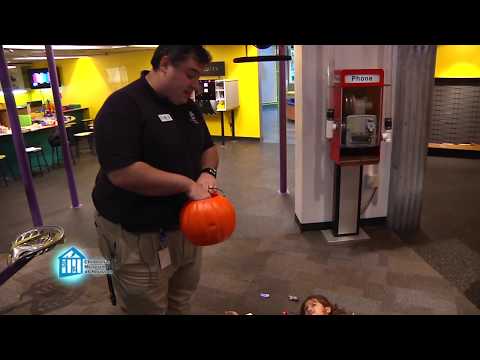 Candy Chemistry
---

Well, it looks like my assistants had a great time trick-or-treating. Alas, they seem to have overindulged in their candy and are suffering the consequences on the floor of the Children's Museum of Houston. Oh, well, at least I now get plenty of candy on which we can conduct chemistry tests!

Experiment 1 – Solubility – Sure the milk chocolate in the M&Ms melts in your mouth, but that candy shell is what I want to explore! We examine what parts of the outer coating of M&Ms is soluble (can dissolve) in water and what part is insoluble (doesn't dissolve).

Experiment 2 – Acid Indicator – I am NOT a fan of uber-sour candies, but I know there are those people who love them. But what really makes them so sour? We know the sour in lemons comes from the acid in lemon juice. Could it be an acid that gives sour candies their puckering punch? Learn how to make an indicator solution to find out

Experiment 3 – Thermal Expansion – Have you ever stuck a marshmallow in a microwave and run it for 45 seconds? Try it and see what happens to the air inside the marshmallow as it heats up, then explore the after-effects of the thermal expansion on the marshmallow.

Special thanks to our friends at Region's Bank for making our O Wow Moments possible!